Bad designer, no cookie!
Because everyone loves the Teagans so much, I've got a new line of them coming out soon soon. I was also working on a new line of blouses with a subtle color gradient, but thanks to last Wednesday's update, I got to deal with this: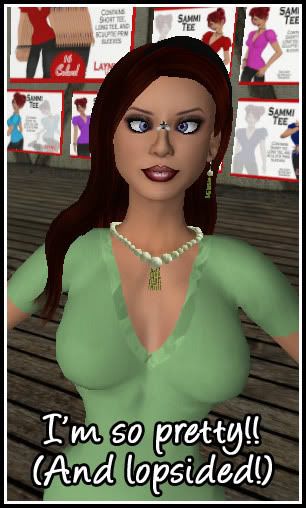 Isn't that a sexy look? I'm telling you, I felt so hot. *rolls eyes*
I've also been working on something else... here's a quick sneak preview. I can't wait to play with this more!
I am having WAY too much fun with these sculptie prims.
I know, I know... I need to update more often. This is the busiest time of year for me in RL, so something's gotta slide. I'm still designing, I promise, I'm just too forgetful to blog it!